Say What?
Say "GROON-er velt-LEEN-er." It's easier than it looks. Try it. Good? Okay, now we're on speaking terms with Austria's favorite grape (and ours as well).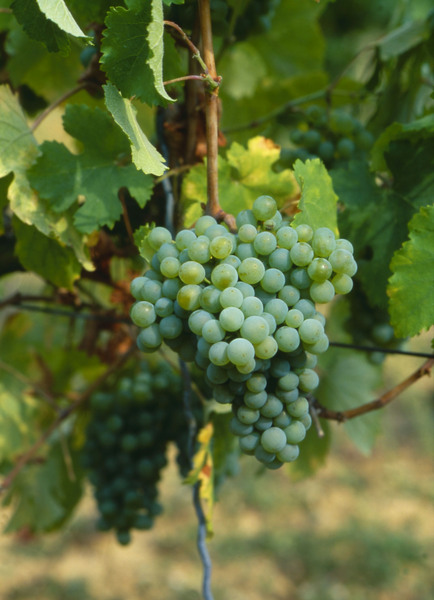 While much of the buzz around Austrian wine seems to center on Riesling and its worldwide appeal in recent years, winemakers and consumers in the country have long known that Grüner Veltliner is deserving of a similar star status. Too often Grüner is dismissed as simple, one-dimensional, and just not serious enough. While there are, as with any varietal, examples that tend toward the lackluster or careless, Grüner Veltliner in the hands of a master vintner can easily hold its own against any other world-class white grape.
______________________________________________________________________________
Spreading Out
With nearly one-third of Austria's vineyards planted to it, Grüner remains the country's most important variety, and is an integral part of the area's viticultural heritage. Untangling the grape's heritage proved slightly more complicated. While it has long been known that Traminer was one part of the equation, the other branch of the  family tree remained a mystery until relatively recently, when a single vine in the Burgenland was shown through DNA analysis to be Grüner's missing parent. Unknown before the discovery, and unrelated to any previously described variety, the vine was dubbed "St. Georgen," after the name of the vineyard where it was discovered. Interestingly, Grüner is not related to other vines bearing the "Veltliner" handle, most notably the Roter and Frühroter Veltliners.
After WWII, Austria was looking for a high-yield grape variety to help rebuild its postwar economy, and Grüner's adaptability to the newly-minted Moser method of vine training made it the perfect candidate. The vine's capacity for high yields under the Moser system enabled its rapid propagation throughout Austria, but also served to cheapen the variety's image as more of a mass-production wine. Fortunately, with more Austrian producers focusing on their roots, the trend among viticulturists has swung toward quality rather than quantity, and Grüner is ready to be taken seroiusly.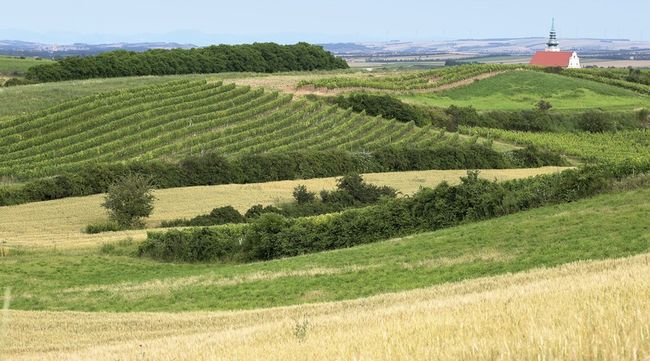 ______________________________________________________________________________
Pfefferl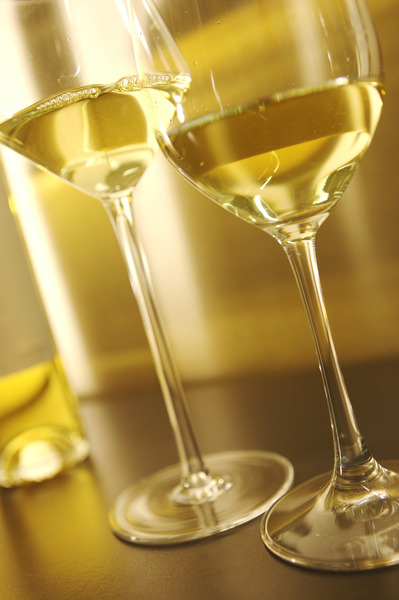 The unmistakable calling card of Grüner Veltliner is its white pepper spiciness, known in Austria as "Pfefferl." This unique element lends a certain raciness and excitement to the wine, nicely complementing the grape's acidity and alerting the drinker to the presence of something special. Beneath the spicy character, Gruner's flavor profile runs from mineral to luscious fruit,  depending on vinification, age, and most importantly, terroir.
Pfefferl, married with Grüner's range of other flavors and aromas produces an especially food-friendly wine, pairing with everything from light fish dishes to spicy, robust Asian and Indian cuisines. The many different iterations of this versatile wine ensure that there's a Grüner to go with whatever you're eating.
______________________________________________________________________________
Soil Sensitive
Grüner is a hardy, versatile vine, equally at home in the harsh, stony soils of the Kremstal or the fertile löss of the Weinviertel. This ability to thrive in several of Austria's varied terroirs has of course played a part in its widespread planting over much of the country, but it has also highlighted the variety's sublime transparency to its particular vineyard site.   Few grapes can boast such readily identifiable terroir-expressiveness as Grüner, and the result is a wide spectrum of wines bearing the Grüner Veltliner moniker, with styles and temperaments as variable as Austria's geography. The recent focus on low yields and intense care in vinification has only helped to highlight the variety's expressive character.
In the Weinviertel, rich löss soils  dominate the landscape, providing a home for over half of Austria's Grüner Veltliner. The ancient wind-deposited sediment is fertile and drains readily, giving the vines a rather low-stress growing season in most years and allowing Grüner to develop juicy, exotic  fruit flavors and aromas. The easy-drinking character of these wines belie a more serious side, with many taking on extra depth and complexity with age.
______________________________________________________________________________
Weingut Ingrid Groiss

Variety: 100% Grüner Veltliner
Vineyard: Ferruginous and calcareous löss
Analysis: Alcohol: 13.0, Acid: 6.2, Sugar: 3.9
______________________________________________________________________________
On the Rocks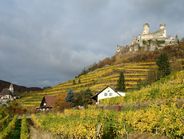 In the rocky, sparse Kremstal soil, Grüner shows more intense minerality, focus, and slightly earthy, herbal notes. These are the powerful, razor-sharp, business-end wines. The stress of eking out a living in the stony soils of the Danube valley translates to a delectable tension in the bottle. The Kremstal and its neighboring regions have a long and storied tradition of viticulture, dating back hundreds of years. Winemakers here have centuries of knowledge to draw upon, and this deep heritage shines in some of Austria's most treasured Grüner Veltliners.
______________________________________________________________________________
Weingut Malat

Variety: 100% Grüner Veltliner
Vineyard: Weathered primary rock
Analysis: Alcohol: 12.0, Acid: 6.7, Sugar: 1.1
______________________________________________________________________________
Grüner For Life
Hard to pronounce and often dismissed, Grüner has had it pretty rough.  Nevertheless, Austria's favorite grape is experiencing a renaissance of sorts, popping up on wine lists all over the country. Whether you're looking for an offbeat, spicy kick for summer porch sipping, or a sublime pairing for a memorable meal, Grüner has you covered. With master vintners producing examples that are true to their vineyard sites, and to their Austrian heritage, it's becoming increasingly evident that this Veltliner's time has come.  And we couldn't be happier.